Department of Contact Lens
Contact Lenses
Contact lens are small, thin, curved transparent discs that are worn in apposition with the cornea. They may be corrective (in place of glasses), cosmetic, or therapeutic lens.
Contacts provide a safe and effective way to correct vision when used with care and proper supervision as only your eye specialist or your optometrist can decide whether you are a suitable candidate for contact lens use.
They can offer a good alternative to eyeglasses. They are optically superior to glasses as they move with the eye and hence do not cause peripheral distortions which are seen commonly in high powered spectacles.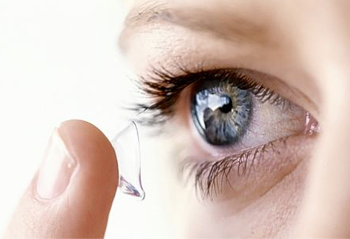 Related Consultants
Dr. Saurabh Choudhry (CEO)

Director Cataract and Refractive Services

MD, DO, DNB,SRTF (Sankara Nethralaya), FERC

drsaurabh@icarehospital.org

Dr. Uma Sridhar

Senior Consultant, Cornea and Cataract Services

MS, DNB, FRCS (Ed) MNAMS, Fellowship Cornea and Anterior Segment – LV Prasad Eye Institute, Hyderabad

druma@icarehospital.org

Dr. Shalini Sharma

Senior Consultant, Cataract and Refractive Services

MBBS M.S

drshalini@icarehospital.org

Dr. Jyoti Batra

Consultant, Cataract and Cornea

MBBS, MS (Opthal), DNB Fellowship in cornea and Microsurgery (AEH)

drjyoti@icarehospital.org

Dr. Vivek Sharma

Consultant Cataract, Cornea & Refractive Services

M.B.B.S, M.S (Gold Medal), D.N.B, FLVPEI (Hyd)

drvivek@icarehospital.org

Dr. Parul Jain

Consultant: Cornea, Cataract and Refractive surgery

MBBS (Manipal university), MS (MAMC), FICO (U.K.), FAICO (Refractive surgery)

drparul@icarehospital.org

Dr. Metu Rajput

Consultant, Cataract & Refractive Services

MBBS (KGMU, Lucknow), DNB (ICARE Eye Hospital, Noida), Fellowship in Cataract & Refractive Surgery

drmeetu@icarehospital.org