Department of Eye Bank Services
Eye Bank Services
ICARE Eye Bank (ICEB) of ICARE Eye Hospital started its operation in the year 2000 with Sanjay Anand Foundation. It is an institutional life member of the Eye Bank Association of India (EBAI). ICEB is a registered eye bank under the Transplantation Human Organ Act 1995, Govt. of India. ICEB has set standards of excellence in eye banking and is the model eye bank for north eastern Uttar Pradesh.
ICEB works round the clock promoting awareness about eye donation through media, talks, publicity materials, Hospital Cornea Retrieval Program, and through the National Eye Donation Fortnight (EDF).
Our affiliation with the Foundation began when the president Mr. Sunil Anand visited our Hospital in 1995. Since then the Foundation has been sponsoring 100 Eye operations per month removing cataract, implanting IOU lenses, free food and lodging for 2-3 days and transporting them back to their respective residences. Till date the Sanjay Anand Foundation has sponsored 20400 operations. Our affiliation is getting stronger as the time passes.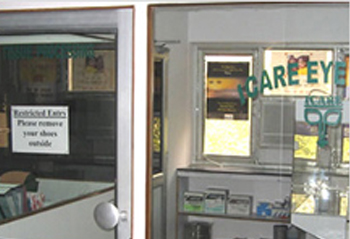 Related Consultants
Dr. Uma Sridhar

Senior Consultant, Cornea and Cataract Services

MS, DNB, FRCS (Ed) MNAMS, Fellowship Cornea and Anterior Segment – LV Prasad Eye Institute, Hyderabad

druma@icarehospital.org

Dr. Jyoti Batra

Consultant, Cataract and Cornea

MBBS, MS (Opthal), DNB Fellowship in cornea and Microsurgery (AEH)

drjyoti@icarehospital.org

Dr. Vivek Sharma

Consultant Cataract, Cornea & Refractive Services

M.B.B.S, M.S (Gold Medal), D.N.B, FLVPEI (Hyd)

drvivek@icarehospital.org

Dr. Parul Jain

Consultant: Cornea, Cataract and Refractive surgery

MBBS (Manipal university), MS (MAMC), FICO (U.K.), FAICO (Refractive surgery)

drparul@icarehospital.org