Department of LASIK
LASER VISION CORRECTION AND REFRACTIVE SURGERY CLINIC
DEFECTS THAT CAN BE CORRECTED WITH REFRACTIVE SURGERY
MYOPIA: Myopia or short sightedness occurs when light rays entering the eye are focused in front of the retina causing blurred vision, when viewing distant objects.
HYPEROPIA: Hyperopia or far sightedness occurs when the light rays converge at a point beyond the retina causing blurred vision for near and eventually for all distances.
ASTIGMATISM: Astigmatism is an irregularity in the shape of the normally spherical cornea causing distortion of both distant and near vision.
TYPES OF REFRACTIVE AND LASER SURGERY SOLUTIONS
LASER ASSISTED INSITU Keratomileusis is one of the most common surgery performed world wide.
It Can Correct:
Myopia (Near sightedness)
Hypermetropia (Farsightedness)
Astigmatism
This reduces the dependency on glasses or contact lenses.
It uses cool light- Excimer to reshape the cornea, changing its focusing power and eliminating the refractive error.
AT ICARE: Providing this service since last 15 years and is equipped with the latest and most advanced technology.
PREOPERATIVE EXAMINATION
Team of dedicated and trained doctors, optometrists and technicians that perform these tests.
At ICARE, state of the art and latest diagnostic facilities are available at our "LASIK SUITE"
Each patient goes through a comprehensive series of eyes tests. We have a team of dedicated and trained optometrists and technicians that perform the investigations .
The diagnostic facilities available are:

PENTACAM
ORBSCAN
WAVEFRONT ABERROMETRY
PACHYMETRY
Advanced CustomVueTM Individualized Vision Correction (C-lasik)

The advanced Customvue laser vision correction procedure available at ICARE is equipped with VISX CustomVue with Wave Scan technology which can measure and correct the unique imperfections of each individual's vision.
It uses Variable spot scanning(VSS) technology which improves the quality of night vision and corrects glare and haloes.
Its unique Active Trak 3-D eye tracker ensures accurate laser delivery compensating for the tiniest if the eye movements.
iLASIK(Bladeless Laser surgery)
The iLASIK procedure available at ICARE is a completely integrated and personalized procedure based on advanced vision correction technology at each step.
In this technique specialized laser called femto laser is used for creating the corneal flap. Thus it allows thinner and more accurate flaps. Thus patients with thinner corneal can also avail the benefits of Lasik.
COMBINING THE INTRALASE METHOD FOR FLAP CREATION WITH ADVANCE EXCIMER LASER VISION TREATMENT RESULTS IN MORE PRECISE SAFE AND EFFECTIVE METHOD OF REFRACTIVE ERROR CORRECTION.

"Bring your world into Focus"
Seek answers to all your queries with consultation for LASIK at ICARE
COMBINING THE INTRALASE TM METHOD FOR FLAP CREATION WITH ADVANCED CUSTOMVUE EXCIMER LASER VISION TREATMENT RESULTS IN PRECISE, SAFE AND EFFECTIVE VISION CORRECTION.
OTHER REFRACTIVE SOLUTIONS
For patients who are deemed unfit for laser corneal surgery(C lasik and bladeless lasik) after preliminary tests, alternative refractive options are available at ICARE eye hospital.
Surface ablation: Preferred in cases with borderline corneal thickness where LASIK might be risky.
Phakic Intraocular lenses(ICL and others): Recommended for patients with high refractive errors unfit for LASIK. The procedure gives the eye another focusing lens that provides high quality, high-definition vision like a normal eye.
Astigmatic cataract surgery and multifocal lenses
WHY LASER VISION CORRECTION AT ICARE?
FDA APPROVED STATE OF THE ART FACILITIES
STRICT ADHERENCE TO ELIGIBILTY CRITERIA
COMPREHENSIVE PREOPERATIVE EXAMINATION
QUALIFIED CORNEA AND REFRACTIVE SURGEONS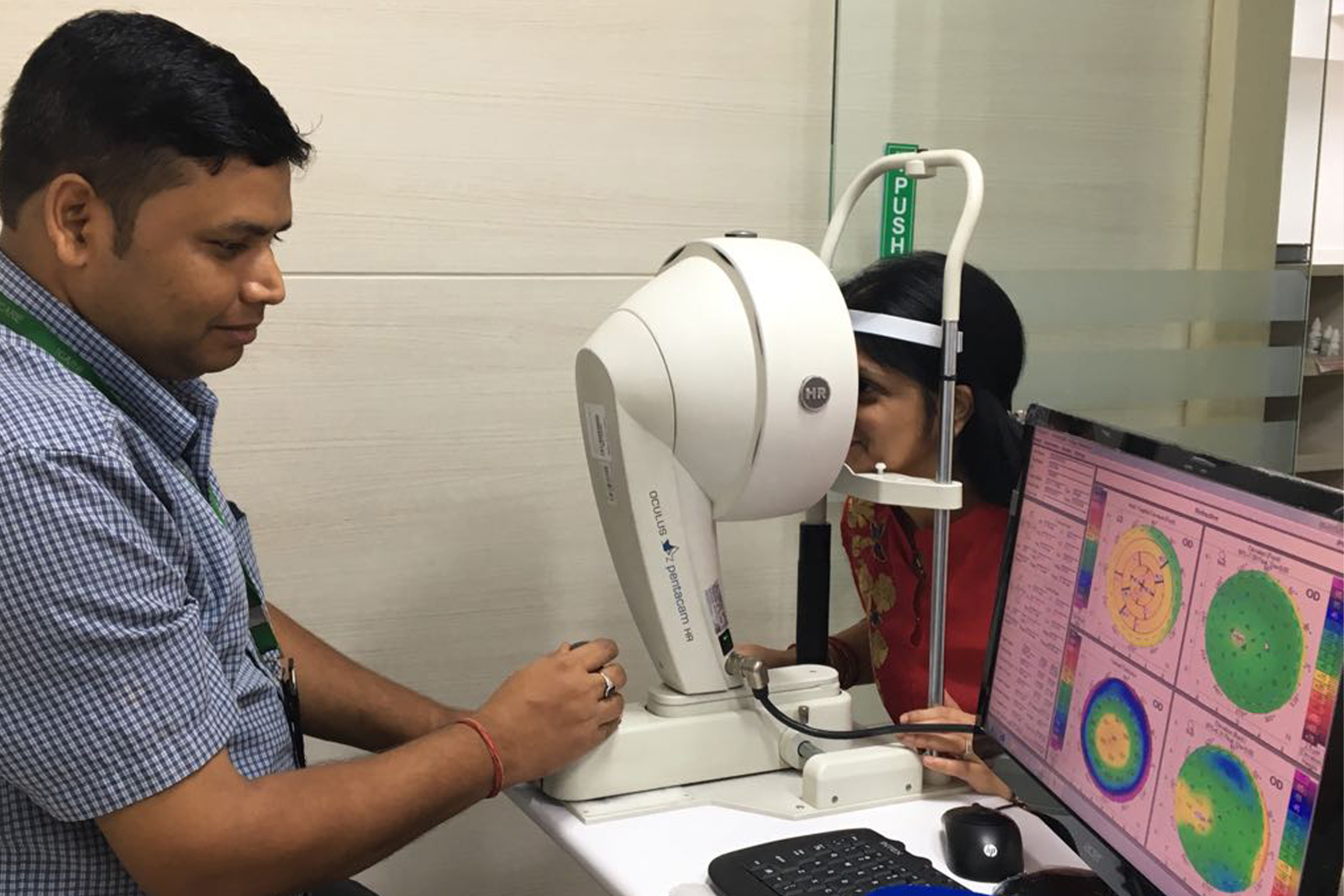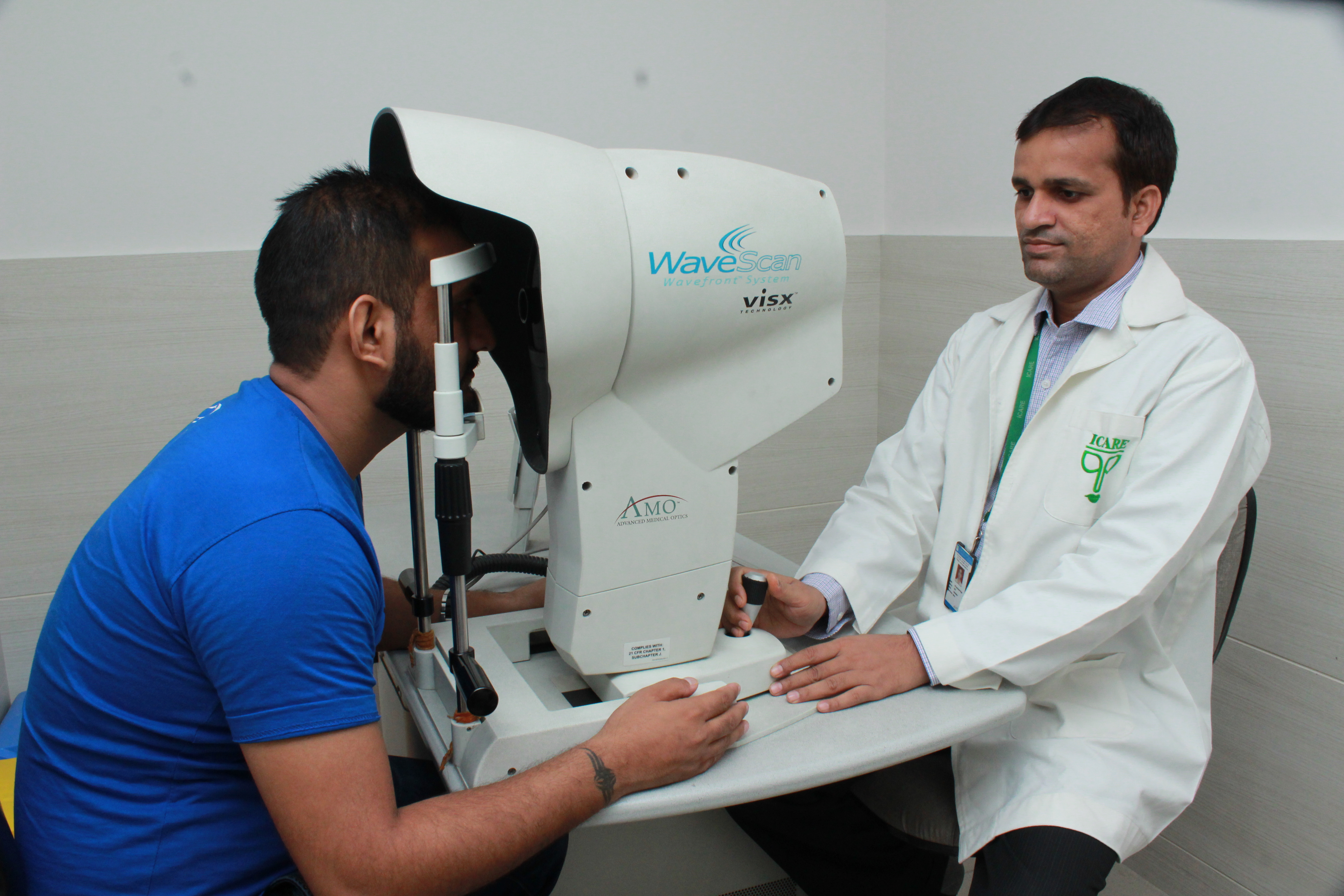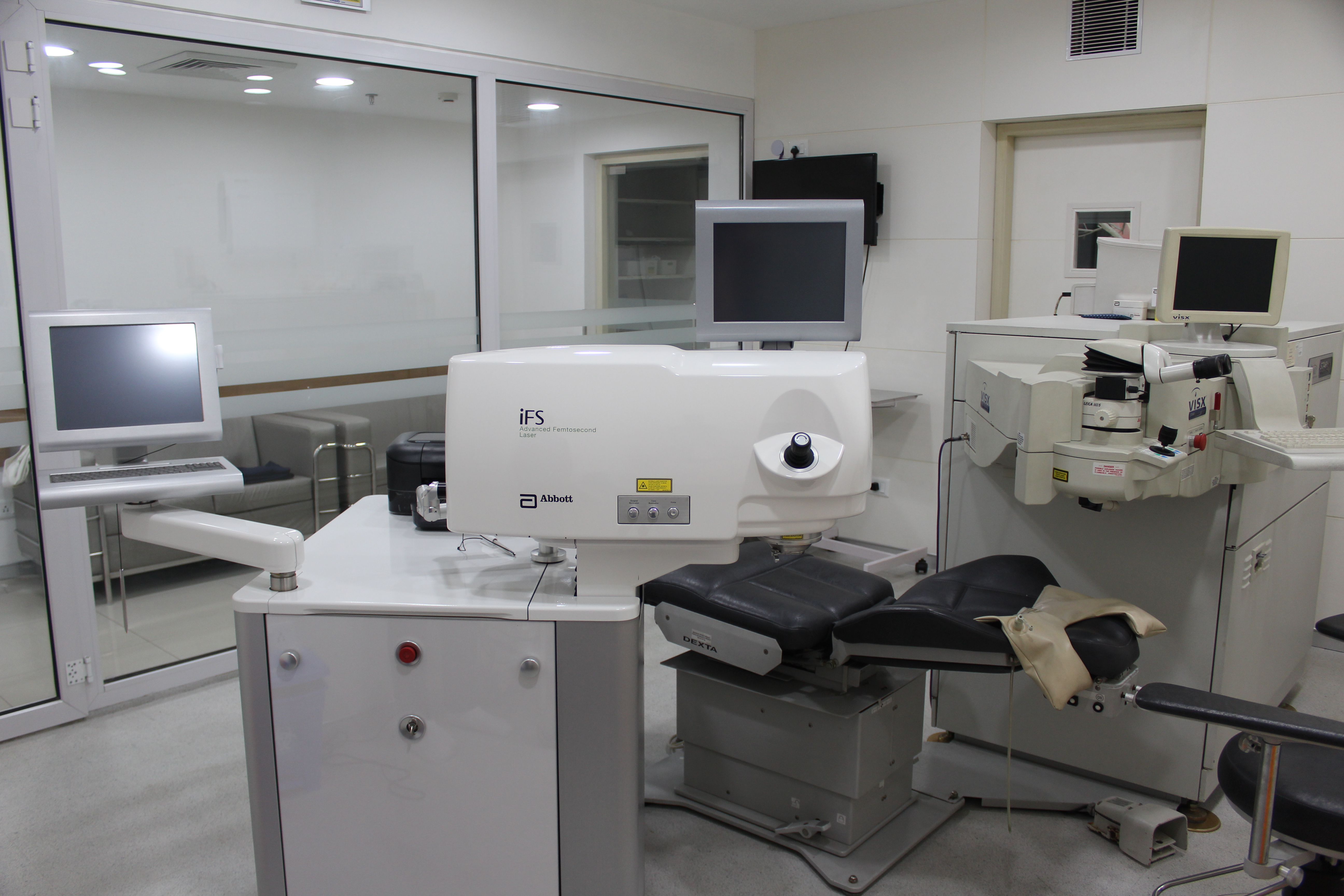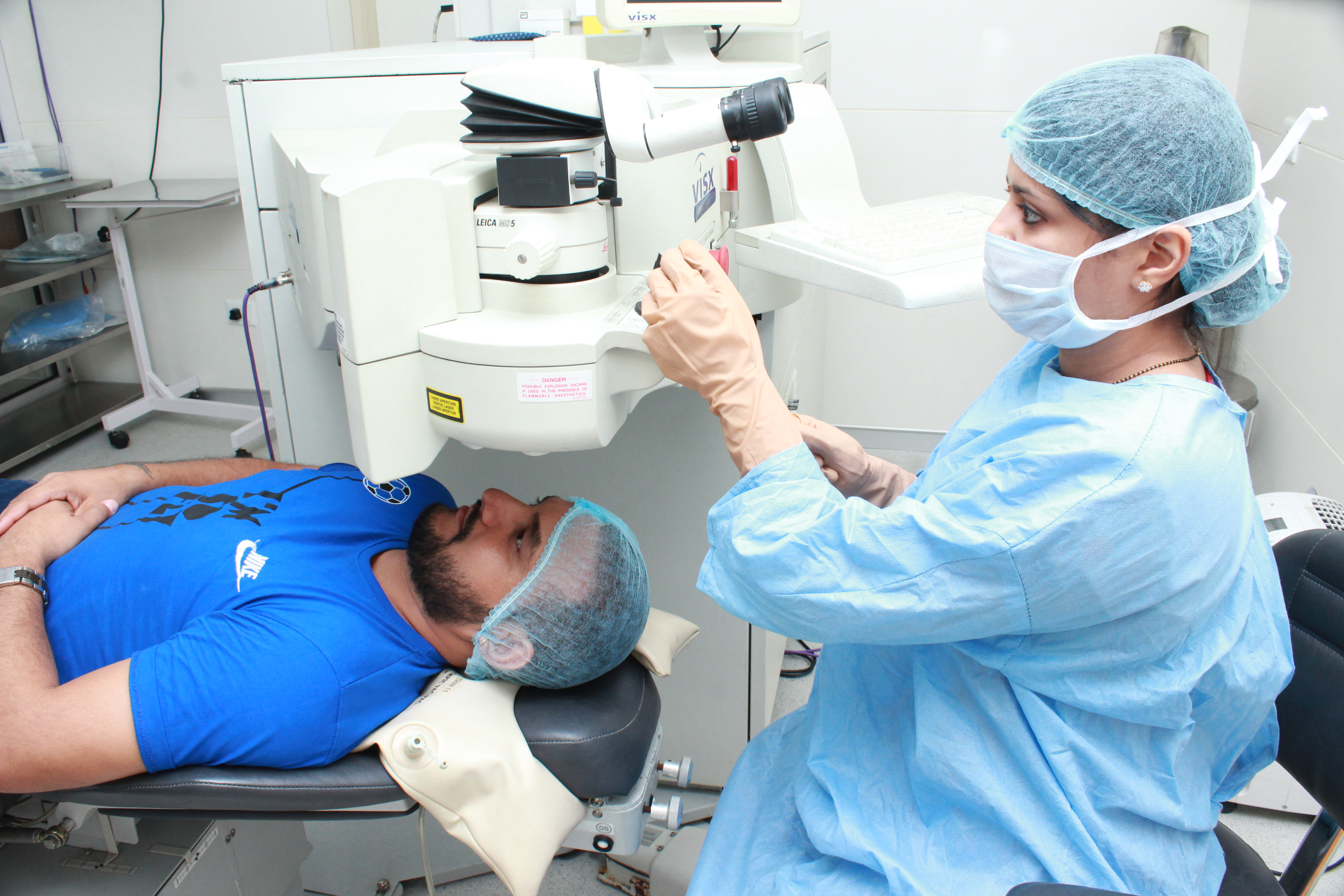 Related Consultants
Dr. Saurabh Choudhry (CEO)

Director Cataract and Refractive Services

MD, DO, DNB,SRTF (Sankara Nethralaya), FERC

drsaurabh@icarehospital.org

Dr. Shalini Sharma

Senior Consultant, Cataract and Refractive Services

MBBS M.S

drshalini@icarehospital.org

Dr. Jyoti Batra

Consultant, Cataract and Cornea

MBBS, MS (Opthal), DNB Fellowship in cornea and Microsurgery (AEH)

drjyoti@icarehospital.org

Dr. Vivek Sharma

Consultant Cataract, Cornea & Refractive Services

M.B.B.S, M.S (Gold Medal), D.N.B, FLVPEI (Hyd)

drvivek@icarehospital.org

Dr. Parul Jain

Consultant: Cornea, Cataract and Refractive surgery

MBBS (Manipal university), MS (MAMC), FICO (U.K.), FAICO (Refractive surgery)

drparul@icarehospital.org

Dr. Metu Rajput

Consultant, Cataract & Refractive Services

MBBS (KGMU, Lucknow), DNB (ICARE Eye Hospital, Noida), Fellowship in Cataract & Refractive Surgery

drmeetu@icarehospital.org