Mr. Arjun Malhotra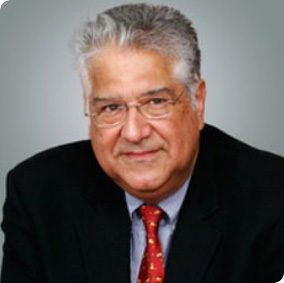 Co Founder HCL & Headstrong
A pioneer of the Indian IT industry Co founded HCL, in 1975. Relocating to the USA, he took HCL in $100 million annual revenues. He ran HCL-HP joint venture in India in 1992. He served as Chairman of TechSpan & Headstrong's Board of Directors. He is on the Board of Governors of IIT Kharagpur Foundation, Indian School of Business, Hyderabad, Rajiv Gandhi Indian Institute, Shillong and IIM Udaipur. He was awarded Albert Einstein Technology Medal 2001 besides many others. The Institution of Engineers (India) has named him as Eminent Engineer Personality.
It is with immense pleasure, pride and confidence in the professional integrity and efficiency of the ICARE Eye Hospital staff that I as Chairperson of the ICARE Eye Hospital & Postgraduate Institute ( unit of Ishwar Charitable Trust) wish to convey to all those who read this activity report about the excellent service that ICARE provides to alleviate the sufferings of the visually stricken needy, helpless and others.
I wish to convey to the consultants, doctors, paramedical staff, administrative staff and the trainees how very impressed I am with their services for the cause of the underprivileged. Their dedication since its inception has made ICARE well known and trusted brand within the medical fraternity, the corporate sectors, PSU's, NGO's and the myriad patients availing the service.
Keep up the brilliant work and earning laurels for ICARE.