Department of Vision Therapy
Vision Therapy
What is vision therapy?
Vision therapy is a non-surgical therapy for several eye disorders like 'lazy eye' (amblyopia), minor strabismus (squint), eye muscle disorders leading to weakness or over-activity of the muscles.
It is also helpful in learning and perceptual disorders in those with developmental issues.
What do the assessment and therapy involve?
The doctor would first get a comprehensive eye check up done, which would include the prescription of eyeglasses if indicated. An assessment of the eye muscles and coordination between eyes would also be done.
Clinical tests for strabismus /squint would be part of the eye check up.
Based on the evaluation, the doctor would recommend an individualized program. A vision therapy program involves supervised exercises for the eyes, which could be home based, office based including computerized exercises or more often a combination of the two.
The exercises are intended to either improve vision and /or decrease eye strain and improve muscle coordination between eyes.
Vision therapy also includes
Proper glass prescription based on squint and eye muscle disorders
Prism lenses
Occlusion therapy/Patch therapy
Computerized exercises
Card based and stereogram based exercises/devices
Exercises with powered lenses
In the office, exercises are generally for 10-15 sessions, each of 20-30 minute duration on a daily/customized schedule. Specially customized home kits are offered to those in whom it is indicated.
For vision therapy of 'lazy eye', the exercise schedule would vary vastly from individual to individual based on many factors.
The entire program is done under supervision, with any modifications being made as and when needed, based on clinical response.
ICARE Eye Hospital has all the necessary equipment including the advanced computerized vision therapy.
How does one recognize the need for vision therapy?
A child/adult with headaches, intermittent double vision, intermittent squint, lazy eye, difficulty in focussing, eyestrain while working on the computer etc. need evaluation to determine if they are suitable candidates for vision therapy.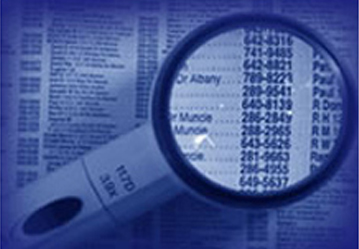 Related Consultants
Dr. Geetha Srinivasan

Senior Consultant, Pediatric Ophthalmology and Strabismus

MBBS, MS, DNB

drgeetha@icarehospital.org

Dr. Renu Grover

Senior Consultant, Paediatric Ophthalmology and Strabismus

MS Ophthalmology, Fellow ESA(Strabismus), Fellow ICO (Paediatric Ophthalmology)

drrenugrover@icarehospital.org